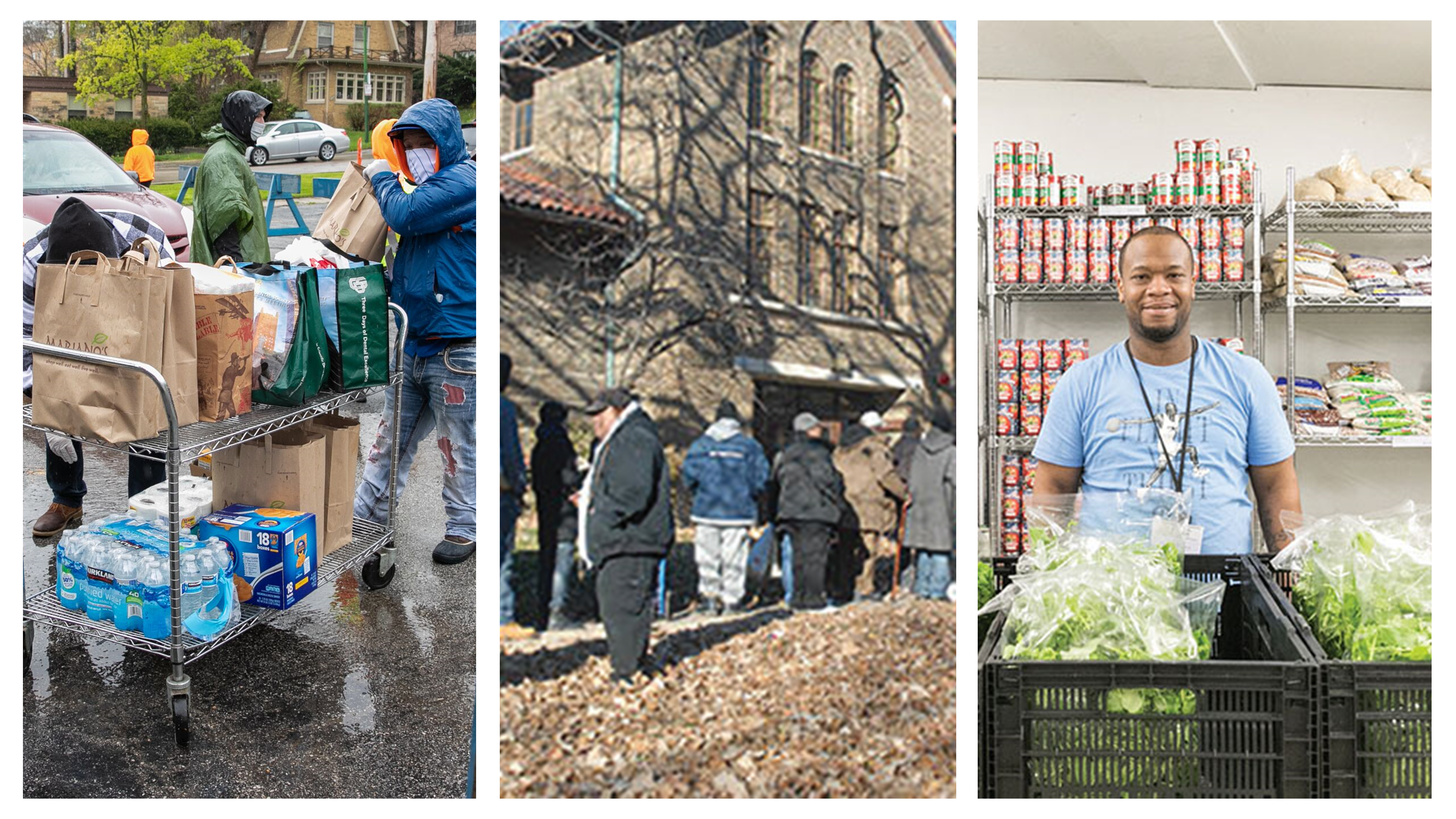 40 years tradition of feeding the hungry
Forty years ago, two dedicated women from the Maple Park United Methodist Church began as a small food pantry, collecting food in a barrel to feed 40 families. Today, our food pantry grew from this generosity, impacting our community and City of Chicago.
Hunger is real in Beverly, Morgan Park and Mt. Greenwood. It may be invisible because we see beautiful historic homes, strong businesses and organizations, and a sense of comfort and wealth. But it is here, and with the Covid-19 pandemic, it is on the rise.
Long lines at the pantry confirm an urgent need for help in our serving zip code areas of 60643 and 60655.  But distressed residents from other parts of the city and suburbs count on us too, as pantries through the city and suburbs closed due to high costs and lack of volunteers.
Today, Maple Morgan Park Food Pantry is even more vital for Chicagoans and others in high need areas. Our pantry now serves more than 1,500 individuals and families, a 300 percent increase from 2019. During 2020, we will provide our food-insecure neighbors with more than 310,000 pounds of food and other assistance.
Mindful of the need to mitigate the spread of COVID-19, Maple Morgan Park Food Pantry now offers curbside pickup for groceries and delivery to disabled seniors.
Help feed the hungry and donate.
For $20, you can provide two weeks' worth of groceries for a needy family.
Maple Morgan Park Food Pantry is a not-for-profit 501(c)(3) public charity.
Federal Tax ID (EIN): 72-1586752